Scan, Sign & Store all your documents in one place.
Pay per Signature.
All documents are secured, encrypted and safely stored in the Public Blockchain.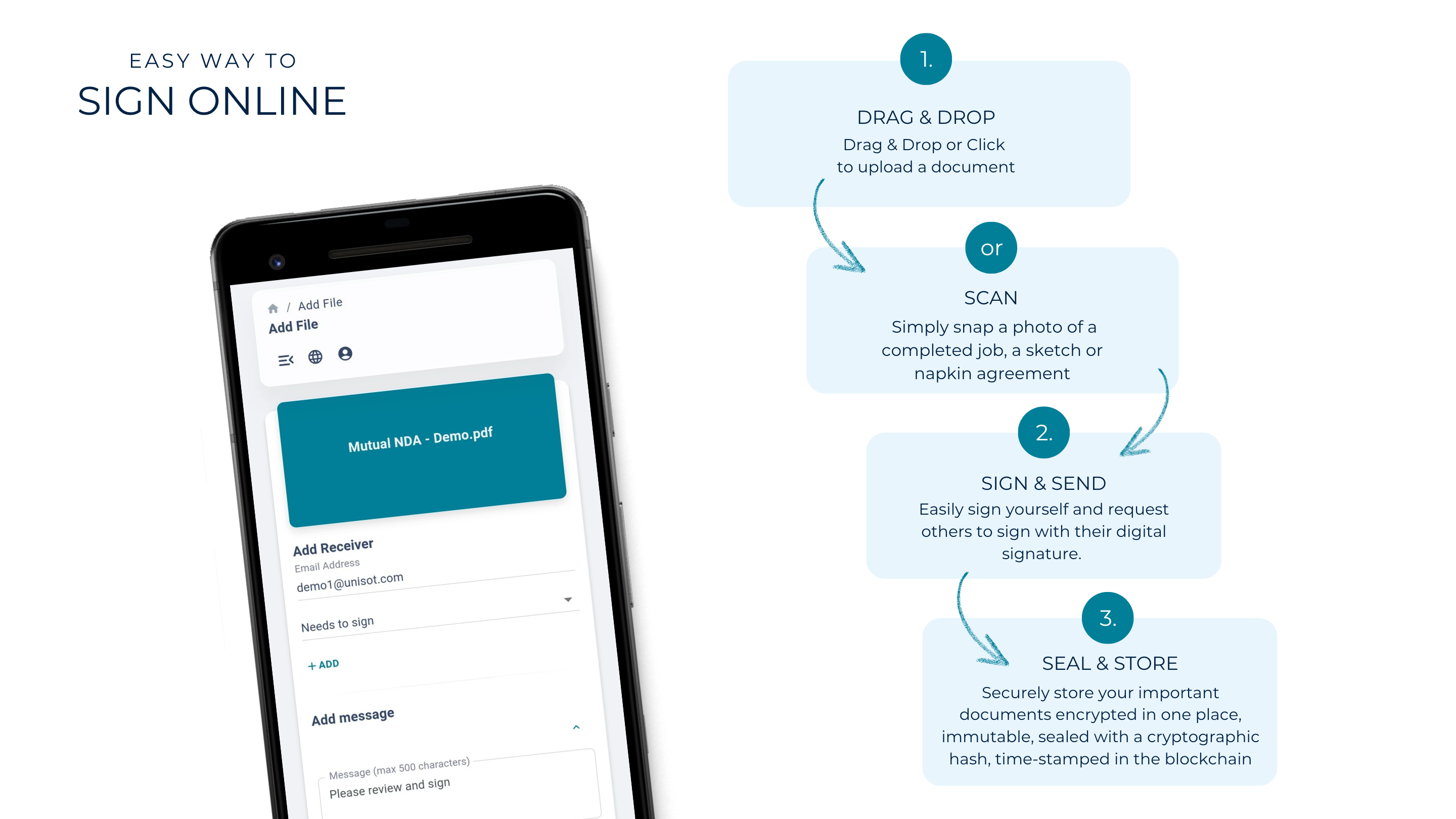 SCAN or UPLOAD
Experience the simplicity of SignOnChain by effortlessly capturing photos of your documents using your smartphone or uploading them directly, whether they are in PDF format or any other compatible file type.
The paperless and secure electronic signing is suitable for both professional and private use. SIGN
Once uploaded, you can electronically sign your documents by a simple click of the SIGN button, and as soon as all parties involved have appended their signatures, a comprehensive email containing the fully signed document will be promptly sent to everyone involved.
STORE
Take full control of your document storage preferences with SignOnChain. You have the flexibility to determine the duration for which you want to retain your documents, whether it's a short-term requirement of a week, a medium-term necessity of three months, or a long-term commitment of five years or beyond. The choice is entirely yours.
Experience the convenience, security and flexibility that SignOnChain offers as you securely manage and safeguard your valuable documents for any duration you desire. Your documents are secured in the Public Blockchain with a hash; a timestamped immutable audit log of the documents creation and eventual signatures.